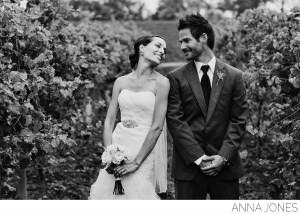 "Nick provided great sound for our ceremony as well which made it really nice when booking him. Being able to use the same person for the ceremony sound as well as the reception took a lot of stress off of us. He did such a professional job and was super easy to work with. His song selection during cocktail hour was like nothing I have ever heard before at a wedding reception. We are into a lot of indie artists and he was able to mix many of them in during dinner which we loved! The dance part of the night was the best, we couldn't get people off the floor at the end of the night because he was playing such great music and keeping all our guests entertained! We would highly recommend Nick for any event!"
Michael & Kristen
Nick performed at our wedding this past Saturday and I could not be happier with our choice to hire him. I had attended a wedding that he performed at in 2015 and I knew nobody there except for my immediate family...it was the most fun I had ever had at a reception. I was so happy we could book him. He was incredibly easy to work with throughout the entire planning process and made both my wife and I feel very comfortable when we met with him ahead of time to talk about ourselves and the type of reception we envisioned. He also does a great job with a website that helps both the couple and him plan out the evening and he does a great job of allowing the couple to choose songs but not feel overwhelmed at the same time.
The wedding reception was unbelievable. This was probably the part of the day I was most concerned about because I cared more about people having a great time than admiring our decorations. Nick did not disappoint! He has an amazing feel for reading the crowd and knowing exactly how to get everyone involved. All of our guests, from the 6 year-old kids to the grandparents were on the dance floor for hours. I KNOW we had so many people still dancing at our reception for the last song because of Nick. We had such an interesting mix of people that did not know each other, and they ALL danced together and had an amazing time! I know that a lot of people say this about their weddings, but it really is true: we had SO many people say that our wedding reception was the most fun they had ever had because of the DJ. We didn't have any crazy decorations, insane bar tab, or amazing take home gifts. We just had the best DJ we could have asked for. We can truly say it was the best day ever and the most fun we have ever had, and I think Nick is a big reason why. If you're looking for an amazing talent and person to work with, Nystrom Productions is the obvious choice. Thank you so much, Nick, from Michael and Kristen Collison!!!
We have been to several weddings since ours and there hasn't been a DJ that has come close to the performance you provided at our wedding! We can't say thank you enough. At the last wedding we attended we talked specifically as to how thankful we were that Nystrom Productions was at our wedding!
"Nick has been a long-time friend of both of us so when we were deciding who to have DJ/Emcee our wedding it was an obvious choice. With that said I want to say he was amazing! He provided sound at our ceremony which was at a different location that the reception but that was no problem for a professional like Nick. He was able to take care of anything that we needed through the night. He made sure the evening went smoothly and the song selection was like nothing I have ever heard. I had so many compliments on how great the DJ was and the entire dance floor was packed all night long! I would recommend Nick to anyone that needs a quality, professional DJ for their event!"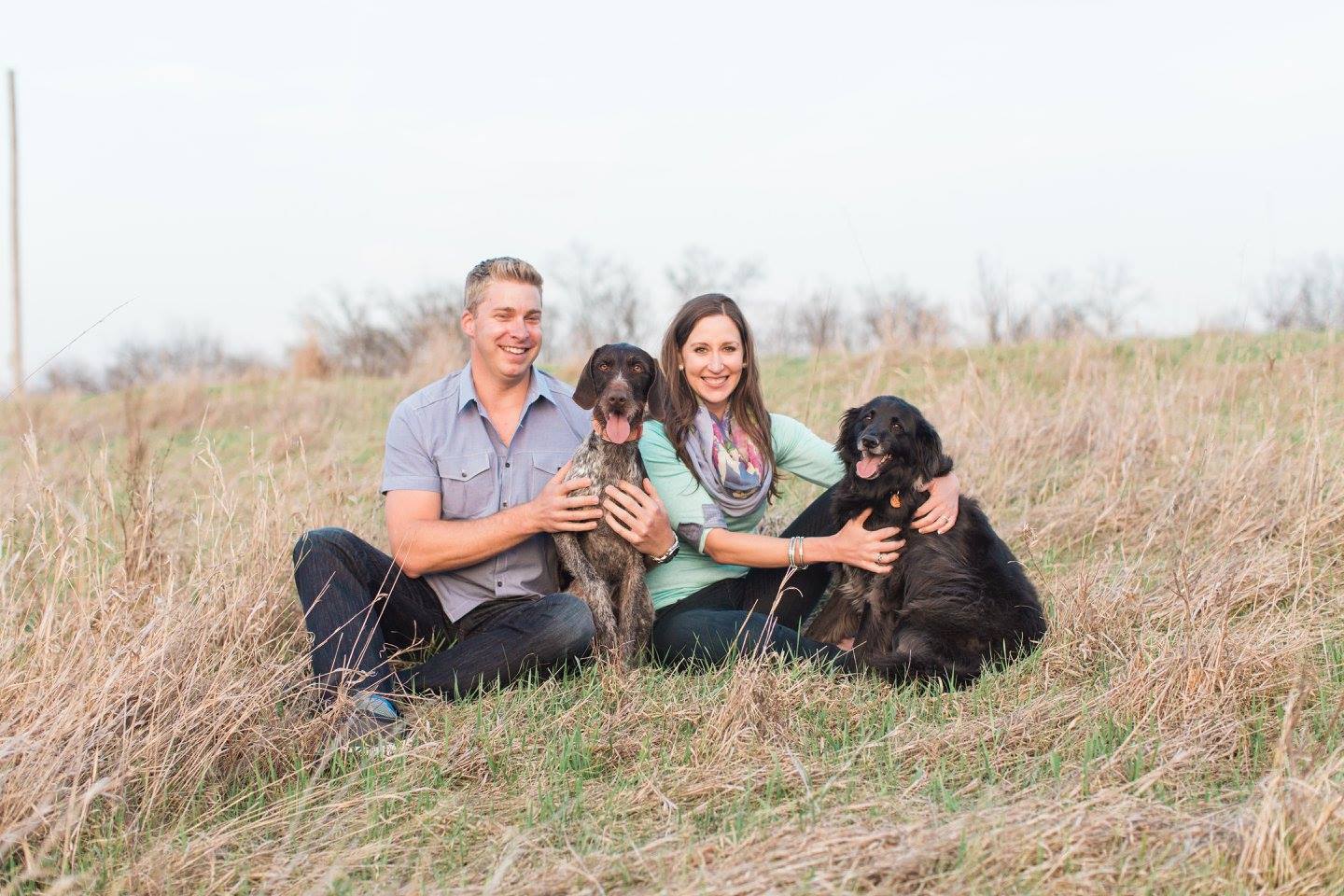 "We were incredibly lucky to have Nick be part of our wedding day fun. He rocked it!!! We shared our vision with him and he ran with it…more like killed it! The floor was bumping and body surfing was going on before the salads were served! It was so nice because we got to enjoy our special day and didn't need to worry about the music nor fret about whether people would be dancing. If Nick is DJ'ing your event, dancing's a given! Nick showed us moreof his talented skills as he strummed his acoustic guitar during our cocktail hour which was a nice touch to our event. I would highly recommend Nick if you are looking to have a fun, memorable party!"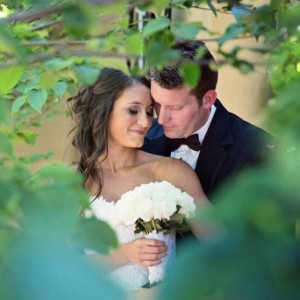 "We heard about Nick through a friend of ours and decided to meet with him. He was very personable and professional. You could tell he has been doing this a long time. He also provided music at our cocktail hour which was some of the best song selection we have ever heard at an event. The wedding reception was so much fun and he had everyone dancing until closing time. If you want a great DJ, someone who listens to the couple, and can make it stress free and fun, Nick is your DJ!"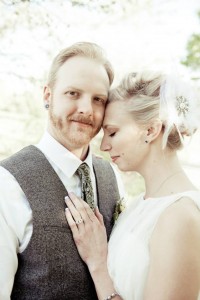 "Nick was a referral from my sister in regards to a great wedding DJ. I trusted my sister's opinion but wanted to make sure he was the right fit for us. After an initial meeting with Nick we were more than comfortable with him being the DJ for our wedding. He also provided the ceremony sound for us and did an amazing job. The reception was just as great. He had people dancing all night long and made sure to play the songs that we requested. He was on the mic just enough to get people involved but not too much like I have seen in other weddings. We would absolutely recommend Nick!"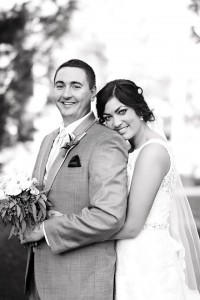 "We were referred to Nick from some close friends that knew him and his work. It was an easy decision after meeting with Nick that he would be the DJ that would listen to our vision and make it happen. The reception was perfect. He played all the music that we requested as well as keeping guests happy by playing their picks. He is so much fun and has such great crowd interaction. I would recommend him to anyone that needs a trustworthy DJ for their reception."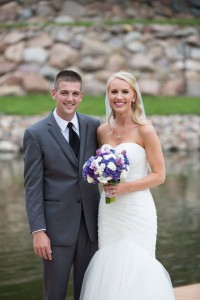 "Being able to find a great DJ was really important to us. After searching online we came across Nystrom Productions and we are so thankful that we did. After exchanging a few emails with Nick we were able to meet him in person to get a feel for what kind of DJ he was. We were so comfortable and got such a great energy from him we decided to book him and we don't regret that decision at all! He had the dance floor packed all night long and everyone was having such an amazing night. If you are looking for a DJ make sure to give Nick a chance, he will make, not break your reception!"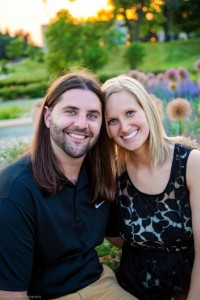 "I have a lot of friends that also DJ, but having seen Nick in action before at a wedding reception we decided he would be the best one for our big day. We do not regret that decision at all! He was so easy to work with and his online planning website was awesome for us to plan all the important information in regards to our reception. People were dancing all night long and our friends/family are still talking about it to this day! Thank you Nick for making our special day one that we will never forget!"
"Nick was super easy to work with and made sure all of our guests had the most amazing time! He was professional and courteous to everyone that he interacted with. He has a great voice when he is on the mic and it makes you want to have a great time. All of the people enjoyed themselves and we believe it was because of his great energy and song selection throughout the night! Thanks again to Nick for making our night one we will never forget!"
"Nick was our DJ for our wedding in 2011. We couldn't be any more pleased with his services. He is very professional, talented, and has a strong passion for music. Nick knows how to start a party and keep it rockin' all night. His selection of music is spot-on for all generations and it gets everyone on the dance floor. He listened to our requests and followed through with perfect execution. Nick Nystrom is the only DJ I would ever consider for a party!"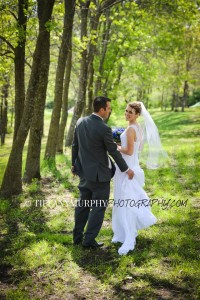 "We had our wedding at The Barnes' Place in Adel, IA and thankfully we hired Nick to take care of the ceremony sound and the reception sound. He was such a nice guy to work with and made sure everything was in order and flowed very nicely throughout the night. Our wedding was on a Sunday night and we were worried that people wouldn't stick around until the end but thanks to Nick he played such great music we had a packed dance floor until midnight when our reception ended! Thank you for making the best day of our lives one that we will never forget!"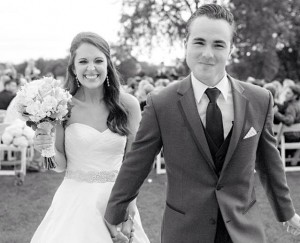 "Working with Nick was so awesome. He was able to take our vision and make it a reality. We had him play his acoustic guitar at the ceremony while people were arriving and also played songs on his guitar when I was walking down the aisle. I couldn't have asked for a better person to take care of the music at our ceremony and reception. He was even able to make the dance competition we had during the reception so much fun and get everyone involved! He is such a professional and I would recommend him to anyone on this earth!"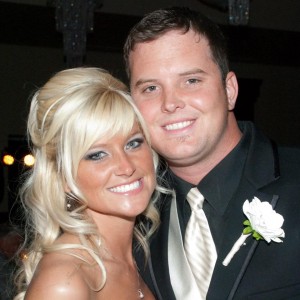 "My husband and I got married in May 2012. One of the best decisions we made throughout the planning process was choosing Nystrom Productions to DJ our event. We were told that a good DJ is a key feature to a good party, and that was 100% TRUE! Nick was great to work with! He made everything very easy for us! He had a wide variety of music and had something for everyone! The dance floor was full the entire night! We had many compliments on our choice of DJ! We highly recommend Nystrom Productions for any event!"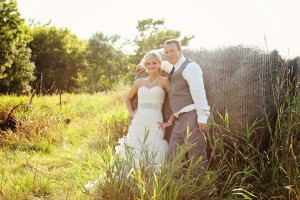 "Nick was the perfect choice for our wedding reception. Working with him during the planning phase was so easy and non-stressful. You can tell he has been doing this for a long time and it really shows. His sound equipment and lights were top-notch, his song selection was perfect throughout the whole night and he did a great job getting on the mic and getting the guests involved with the evening. Anyone that is looking for a professional DJ needs to look at Nick, he is by far the best I have seen at any wedding we have ever been to!"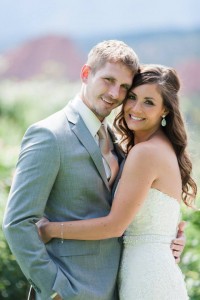 "I knew that I wanted to book Nick for our wedding reception since I have seen him in action at a few of my friends' weddings. He was better than advertised that's for sure. He was willing to travel to Colorado Springs, CO for our wedding which made it comforting to know that we had someone to trust with the biggest night of our life. He provided his acoustic guitar skills at the ceremony as people were arriving and even played Canon in D while I walked down the aisle on his acoustic guitar which sounded so amazing! The cocktail/dinner hour was unique with his song selection. We had so many people comment that the DJ was playing great music. During the dancing part of the night the dance floor was packed and we couldn't get people to leave. I would recommend Nick to anyone that needs a professional, quality DJ!"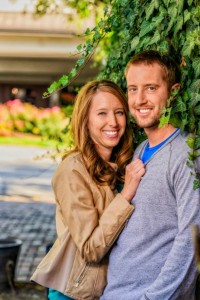 "Tony & I knew that we wanted Nick to DJ our wedding after attending several weddings that he was the DJ at. He was amazing to work with and his online planning tools helped planning the event really easy. He kept people there until the end of the night, played such a great selection of music and got everyone involved making our wedding reception one that we will never forget. If you have the chance to use Nick, don't hesitate and book him!"